The overlap and collaboration between the finance function; data analytics; and sustainability and environmental, social, and governance (ESG) specialists continues to increase at many organizations. HP is an example of a company whose finance function's takes on a leadership role in collaborating across the business to capture and report ESG data in a reliable and consistent way (see also "CFO to CFO: Leading the Way on Sustainability"). The company releases an annual Sustainable Impact Report, which includes goals related to sustainability and justice organized into three categories: climate action, human rights, and digital equity.
"HP firmly believes tracking ESG data is critical to understanding the value ESG brings to your company, and deciding which actions drive the most ROI," says Marie Myers, CFO of HP. "We've even tied ESG initiatives to our compensation strategy, showing the deep integration of our sustainability goals and our business agenda."
---
Introducing SF Sustainability
Management accounting and finance professionals have the opportunity to lead the way on sustainable business management. In the new SF Sustainability blog, Strategic Finance will explore all the facets of strategic enterprise decisions around foundational management accounting competencies of reporting and control, strategic planning, technology and analytics (including data modeling), and effective ethical leadership that can help further organizational sustainability and ESG initiatives. Discover not just what to report or disclose but also how professionals are leveraging decision-useful nonfinancial metrics and data and helping to move the needle on weaving sustainability/ESG objectives into strategic planning, operations, finance-function responsibilities, and other processes and procedures.
---
Beyond the need for nonfinancial reporting and sustainability disclosure, sustainability standards from organizations such as the International Sustainability Standards Board (ISSB) and the European Union's (E.U.) European Sustainability Reporting Standards (ESRS) and ESG metrics help to inform organizations' financial planning and analysis (FP&A), strategic planning and goal setting, budgetary prioritization and allocation, investor relations, and even sales, marketing, and business development.
According to several sources, being ahead of the curve in this respect bolsters an organization's reputation among current and former employees, customers or clients, shareholders, and other stakeholders. For example, an October 2021 PwC survey found that 79% of investors identified ESG risk as an important factor in investment decision making, while 75% of respondents agreed that companies should address ESG issues even if it impacts their short-term profitability (bit.ly/3LxGoBY). Alcumus research based on surveys of companies across the U.K., U.S. and Canada in 2021 found that 60% of respondents reported that an "improved image" is the greatest benefit of sustainability initiatives, while a majority cited regulation (55%) and pressure from investors and customers (54%) as the main reasons for incorporating ESG—97% said that they expect to see further future benefits from their stronger focus on ESG performance (bit.ly/3ZTRl4U). A February 2022 Signal AI report on the future of corporate reputation and the impact of reputation on business performance found that most leaders surveyed (92%) believe that ESG issues will impact their organization's reputation in the next 12 months (bit.ly/3n0eowt). Forward-thinking companies such as HP are factoring such insights into their strategic planning and goal setting.
"HP aspires to be the world's most sustainable and just technology company, and, in finance, we focus on measuring metrics that are meaningful to our goals," Myers says.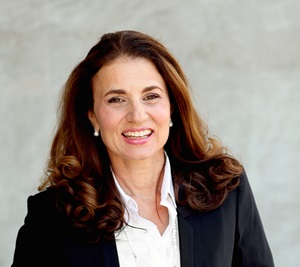 For example, when HP executed its 2021 Sustainability Linked Credit Facility, company leaders decided to link the rates of the facility to two metrics, focusing on its carbon footprint and the diversity among its senior executives in the United States. The company agreed with its lenders to pay higher fees if it missed the goals in each of the two key performance indicator (KPIs). At the same time, the lenders agreed to lower fees if HP met its aggressive sustainability targets.
How do leaders figure out what ESG metrics to measure and use as benchmarks? While fragmentation of standards has long been a problem, that's finally changing. The Corporate Sustainability Reporting Directive (CSRD) went into effect in January 2023, requiring E.U. companies to report according to ESRS. Other major guidance will be announced in the near future. The U.S. Securities & Exchange Commission (SEC) is expected to release a final rule requiring publicly traded companies to report on greenhouse-gas emissions and climate-change-related risks this year, with additional SEC regulations on other facets of ESG under consideration. And the ISSB will release global reporting guidelines for both sustainability and climate risk around mid-year.
Companies with the right systems in place for data collection will be better prepared to meet these upcoming ESG regulations, such as the anticipated climate-risk-disclosure requirements from the SEC, Myers notes. Many companies may decide to adjust their nonfinancial reporting procedures based on new sustainability disclosure guidelines.
Metrics to Measure
HP's goals and metrics are data-based, reflecting input from key stakeholders, including investors, customers, and regulators, as well as tools such as materiality and lifecycle assessments, Myers says. They represent the areas where HP leaders believe that the company can have a meaningful impact.
HP executives also work to ensure that the company is following best practices, such as setting science-based targets and reporting using the guidance and standards from the Task Force on Climate-related Disclosures (TCFD), Sustainability Accounting Standards Board (SASB), and Global Reporting Initiative (GRI).
For instance, acknowledging that there's no universally accepted definition of what it means for a company to be "circular" (organizations following a circular business model create, deliver, and capture value to its broader range of stakeholders while minimizing ecological and social costs by creating supply chains that recover or recycle the resources used to create their products). HP created its circularity goal by focusing on the materials and products it places on the market, committing to the pledge that 75% of HP's products and packaging will come from circular sources by 2030.
"As we continue to innovate our sustainable product portfolio, we're constantly taking into account the new ways that our products impact our overall sustainability goals and how to measure/track accordingly," Myers says.
Decision-Useful Data
There's significant business value tied to sustainability when you can measure it and show impact, Myers says. She believes that understanding ESG metrics helps management accounting and finance professionals to focus their efforts for the greatest impact.
"We've been able to attribute sales wins to our sustainability work, helping show that there is true business value in a focused approach to sustainability," Myers says. "We also help our partners achieve the benefits of a focused approach to sustainability."
For example, HP leaders know that the majority—approximately 68%—of the company's emissions come from its supply chain, and they've taken steps to work with suppliers to decarbonize its supply chain while helping partners to start or grow their sustainability work, Myers says.
"Having a clear, long-term vision and aggressive goals helps ensure we're working on the areas where HP can have the greatest impact for people, communities, and the planet," she says.
Being an early mover has its advantages. For around two decades, HP has been producing its annual Sustainable Impact Report on its environmental and social impact that it makes public. In fact, Myers claims that HP was the first global IT company to publish its full carbon footprint and set carbon-emissions-reduction goals for the entire value chain.
"HP was one of the first in the tech industry to share how its ESG investments influence business success," Myers says. "HP has been consistently recognized for its accountability and transparency in reporting its sustainability progress."
Myers and HP President/CEO Enrique Lores reinforce the importance of achieving the company's objectives in sustainability (with the goal of cutting absolute emissions by 50% and achieving net-zero greenhouse gas emissions by the end of the decade), human rights (aspiring to increase the diversity of its workforce), and digital equity (working to increase the participation of women and minorities in the digital economy). HP is focused on extending and measuring its business impact, and in 2021, it logged $3.5 billion in new sales wins where its sustainable impact strategic initiatives were an influencing factor. HP allocated close to $1 billion of net proceeds from its inaugural sustainability bond to projects expected to have positive environmental and social impacts as of October 31, 2021. It tracked $7 billion in news sales that met customer requirements for registered product eco-labels. Further, HP Amplify Impact partners across the company's supply chain completed more than 10,000 sustainability training courses as of April 2022.